Due to the pace of the world we live in, many clients struggle to immerse themselves into the massage experience fully. In certain circumstances, clients may end up leaving their massage session with lingering feelings of tension and anxiety.  This is where Meditation Massage comes in!
By itself, massage therapy is an effective method for most clients to overcome any stress and anxiety they may be facing.  For others, additional methods are required.  Adding guided meditation massage into the massage treatment will allow the client to enter a much deeper state of relaxation. This, in turn, serves to enhance the massage's overall relaxing and therapeutic effects. Such an approach also assists your practitioner as it is much more effective to massage a relaxed and receptive client. 
Combining guided meditation with massage techniques calms our busy minds and redirects our focus on the important work being done on specific body parts.
During a Meditation massage, your practitioner will effectively create a mindful and supportive environment by combining guided Yoga Nidra style meditation to the treatment. Yoga Nidra meditation is a proven, powerful meditation technique that practitioners have used for centuries. Practitioners harness the therapeutic benefits of deep relaxation while remaining 100% conscious. The fact that anyone can use Yoga Nidra meditation makes it the ideal meditation form for your massage treatment.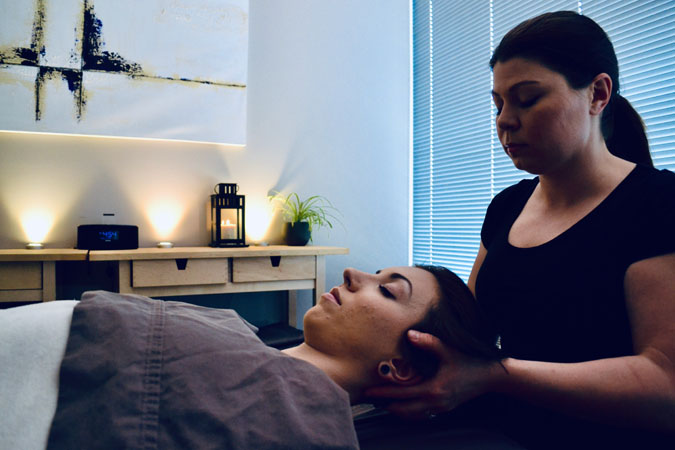 NO MEDITATION EXPERIENCE REQUIRED
You do not have to any previous mediation experience to enjoy the benefits of a Mediation Massage. – simply follow the guided meditation provided by your practitioner.
All that is required from you is an open mind to understand the benefits of guided meditation, along with a willingness to practice mindfulness.