MASSAGE THERAPY
Touch The Body | Calm The Mind | Heal The Spirit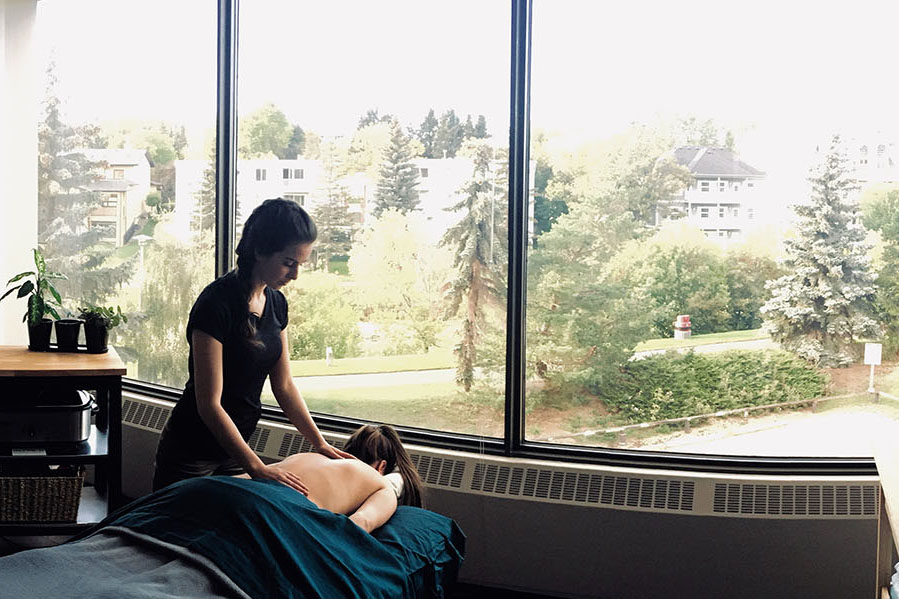 We couldn't be more thrilled to be a part of your first massage therapy experience!  As this may be something completely new to you, a little bit of guidance from our side can significantly improve your overall experience!
For your first treatment, we highly recommend booking a 60-Minute Therapeutic/Deep Tissue Massage OR Relaxation Massage.  This duration will give adequate time for your practitioner to provide a thorough assessment and then offer you a comprehensive treatment.
After your treatment is complete, during your post-treatment consult, your practitioner may recommend additional modalities from our 'specialized' catalogue that would assist in achieving your health & wellness goals.
To learn more about the difference between Standard, Specialized, & MVA massage treatments at Refined, please CLICK HERE.
We look forward to seeing you at your first massage experience!
Registered massage treatments can be conveniently scheduled through our easy-to-use online booking website. Once booked, all applicable intake forms will automatically be sent to you via email.
Your massage treatment will be provided based on the goals established in your customized treatment plan, and will be administered using state-of-the-art amenities such as our heated, hydraulic massage tables. Your experience will be complimented by the relaxing and modern design of our treatment rooms.
At the conclusion of your treatment experience, you will have ample time to provide feedback to your practitioner and to discuss follow up treatments. We also offer a convenient direct billing option that may be available to you based on your insurance plan and provider.
Your chosen practitioner will assist you throughout the entire process and treatment, providing the most streamlined & complete experience!
STANDARD MASSAGE TREATMENTS
SPECIALIZED MASSAGE TREATMENTS
MVA MASSAGE TREATMENTS
STANDARD MASSAGE TREATMENTS
Standard massage treatments make up the primary focus of the 2200+ hour training programs offered to massage therapists.  
Massage practitioners are provided training in the common modalities listed below, as they are foundational to a massage practice.
SPECIALIZED MASSAGE TREATMENTS
MVA MASSAGE TREATMENTS
Massage MODALITIES Directory
Click The Links Below To Learn MORE
MASSAGE ARTICLES & INFORMATION